Jonathan, Patrick, Megan and I went for an epic bike ride this morning. It was fairly awesome. And wet.
We fared well and had high spirits as we traversed the muddy terrain near the Brotherhood trail.
Here's the fearless group: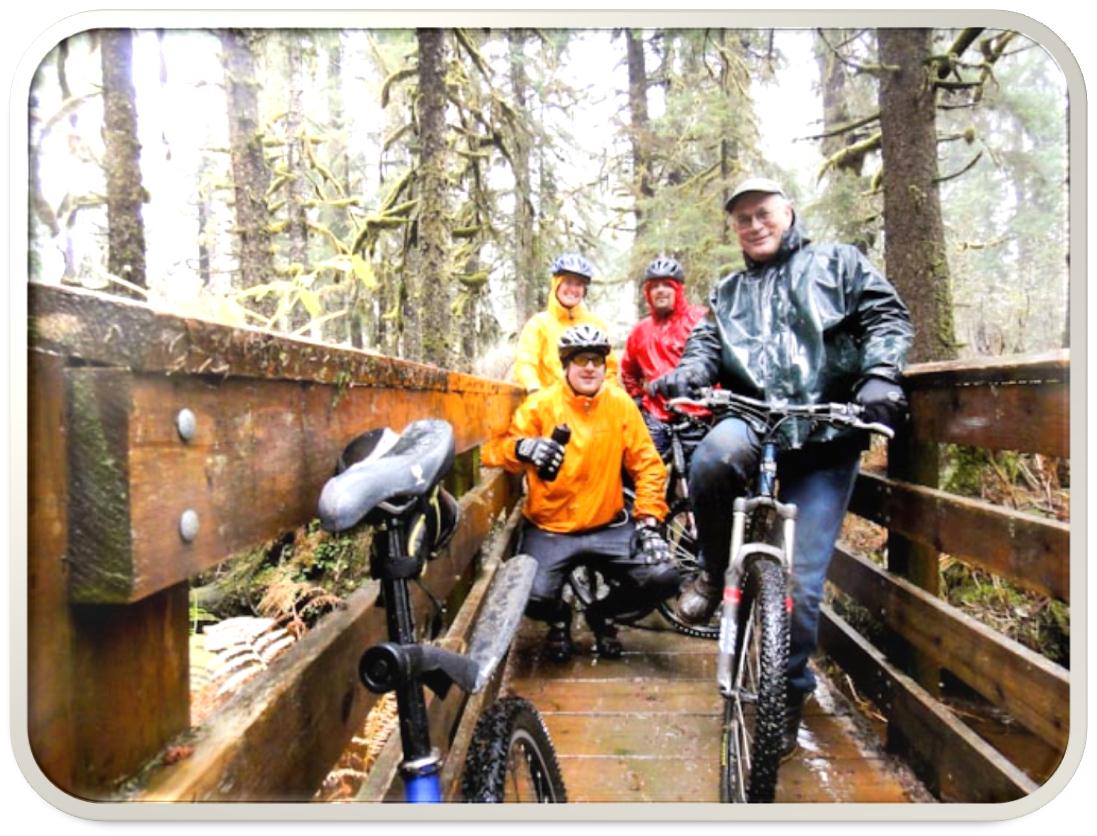 It was a great ride that navigated around 12 miles throughout the valley. Brotherhood to the horse trails to the UAS campus. Back through the Auke Lake trail, and then back to the Brotherhood bridge trail via the singletrack along Montana Creek. For all the rain we had, I was actually surprised that the trails were more wet and less muddy. I anticipated some thick mud throughout a few spots, but if I recall correctly, there wasn't a single spot that wasn't rideable with a little bit of momentum.
I think the only thing that I'd change is that next time, I'll either zip up my outside pocket on my jacket, or put my iphone on the inside pocket of my jacket. I knew my shell was fairly water resistant, but I now know it holds water in the pockets… Thus, my phone got soaked to the point where I had to shake the water out of it. I was surprised, of course, because I've ridden with my phone (even in the rain) multiple times. Oh well, lesson learned.
Anyhow, here's a quick map of our route…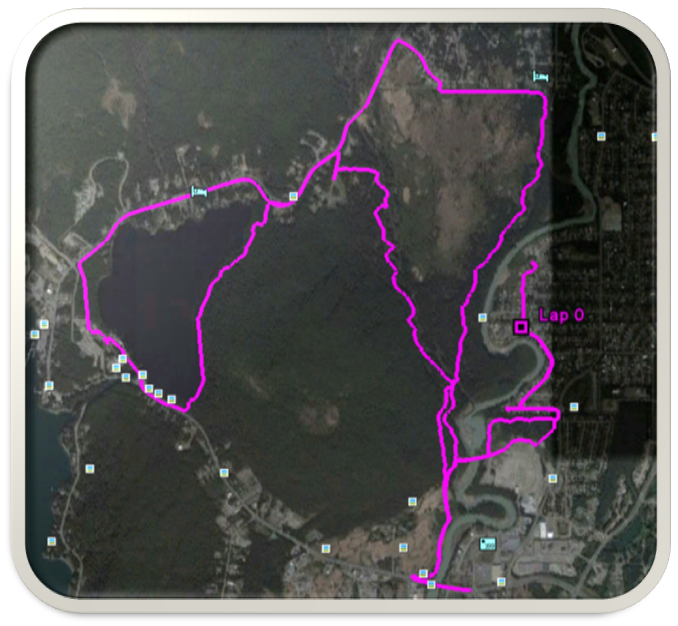 Let's go riding sometime, eh?
-cb