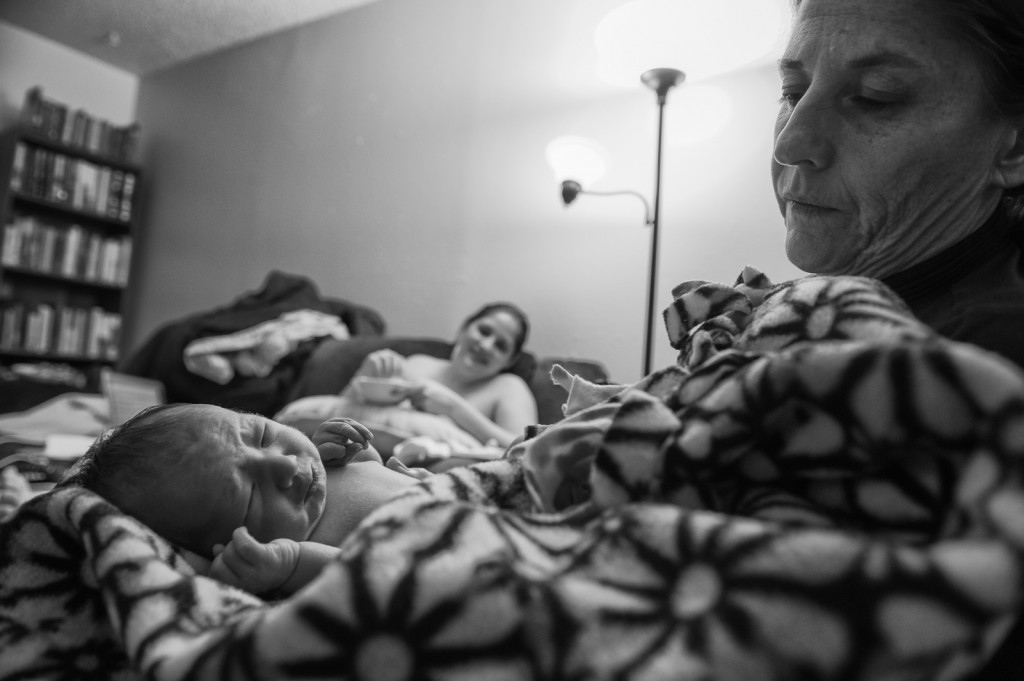 Despite our recent weather, not everything is sunshine and rainbows in the world of a newborn. The past couple days has been taxing on me, and no doubt on Heather.
We both have deep desires to be the best parents and spouses possible, and part of our ethos is to reduce our reliance on unnecessary or "convenience-oriented" tools. I guess you could say that we prefer the 'au naturel' approach to life.
I guess that's not always under our explicit control…
Continuing my thought, we would rather eat whole foods and supplement with naturally sourced vitamins than to have frequent doctor checkups and medication. Or we'd rather spend time with exercise, chiropractic, massage and physical therapy than to undergo surgery.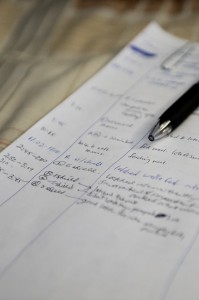 We recognize that the medical model of fixing problems is appropriate and necessary at times, but the human body is capable of astonishing feats of rejuvenation if we reduce the catalysts for the troubles and foster a great healing environment.
That is all to set the framework to explain our recent challenges with Alora.
In it's most simplistic form, she's a lightweight.
Alora was born (7lbs 1oz) 10 days prior to her due date (38.5wks), and through gestational age assessment (http://www.medcalc.com/ballard.html) she shows to be 38wks old. However, in part because of her size, and perhaps some other genetic dispositions, she has had a challenging time establishing "normal" feeding.
It has been truly amazing to watch how Heather's body has adapted to motherhood. Almost immediately with pregnancy, her breasts had started changing, and (though I don't have any comparison) they appear perfectly suited to provide exactly what our child needs. Every professional she's seen has cooborated that is the case. On Saturday, Heather's milk came in, and that too has been astonishing. Having her nipples weep for milk when Alora cries is something I hadn't expected! However, despite her great tools for the job, Alora has not been strong in latching.
Initially (on days 1 & 2), it was presumed that the cause of the problems was merely her tiny mouth. On day three (Saturday), with her weight still dropping some (down 8oz) we received something called a "nipple shield" which is a small rubberized cap that essentially sits over a nipple to allow babies to better latch – usually they are used with moms who have flat or inverted nipples.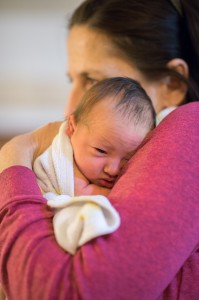 In the case of Alora, she had been thrusting her tongue before and during feeding which pushed the nipple from her mouth. We found that the shield provided some solace the false "nipple" was more firm, and subsequently harder to eject.
We remained consistent with the task of regular feedings and were faithful that that would help rebound her weight back to normaal markers. Heather had mostly sleepless nights working like crazy to get Alora to latch and feed, but with mixed success over long sessions.
On day 5, when we went in for a first pediatric appointment, Dr. Amy also voiced some concerns about low weight and thought that getting in to see a lactation consultant at Bartlett Beginnings would be an important step. She made a call and we were contacted the next day by Debbie to coordinate an appointment.
Tuesday afternoon, at the lactation consult, was probably our toughest moment yet as parents. As we first sat down with Debbie, we explained the back story. Born, 38wks gestational age, small mouth, tongue thrusts, trouble latching, fussy, distracted feeding, etc, etc.
From my overprotective vantage point, I gathered that Debbie doubted our story to some degree; I was sort of waiting for her to explain to Heather that she had been doing it wrong and that it really was an easy process to feed a newborn.
What caught us off guard in the appointment was the gravity of Alora's situation. We had reason to believe that Alora was starting to get the hang of latches & feedings, even though she had her moments of fuss. As it turns out, with the ridiculously expensive scale at the hospital, Alora was still 11% down from her ideal weight after her 6 days of life.
Then the bomb dropped.
"You see, at 12%, the Hospital will admit a newborn until they are able to correct the situation," she said.
What!? We're on the verge of having our child involuntarily admitted to the hospital? Dammit. Why hadn't we asked more astute questions? Why hadn't someone helped us understand the facts and consider more aggressive actions?
Feeling helplessness, frustration, exhaustion as well as physical discomfort was a lot to wage against.
Fortunately, Debbie was a good fit for our situation. As is standard practice, she wanted to see what Alora could do in nursing and then weigh her again to identify exactly how much milk she had consumed. Heather went to work offering, encouraging, and cajoling Alora to feed. Despite the time that had passed since her last feeding, our newborn remained uninterested. Debbie stepped in to help (I guess in that position you can't be shy!). With Debbie's expertise, she squeezed, massaged, aimed and adjusted both mom and baby, with shield and without, but still Alora wouldn't nurse.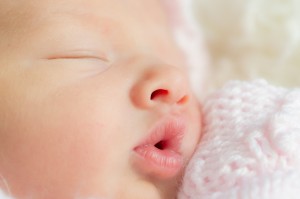 The next step was to make sure that there was decent milk supply. Heather pumped, and in the course of 10-15 minutes, she had produced almost 2.5 oz, per breast. For those of you who are inexperienced: that's a veritable faucet of breastmilk. Verdict: the supply was great.
Debbie again tried to help Alora latch, but this time with a small syringe and small tube feeding Alora while she attached and nursed at Heather's breast. These were the big leagues. Debbie was insistent that our child receive more milk and she wasn't holding back with techniques. Both naturally and with the nipple shield, Alora continued to resist. Ugh. Frustration doesn't encompass it.
Our lactation consultant stepped back and explained that we (er, Heather) had been making an excellent effort, but even as a professional who assists with breastfeeding for a living, this was a troublesome feeder. Debbie further explained that the likely explanation was that, from her perspective, Alora was acting more like a 37wk old baby; she was uncoordinated with the various components of nursing. Essentially what I heard was that she was admitting defeat with the natural approach of breast feeding.
I think it was around there that we had a good cry, right there in front of Debbie. I still tear up thinking about it. Here we were doing everything we could, and it still wasn't enough.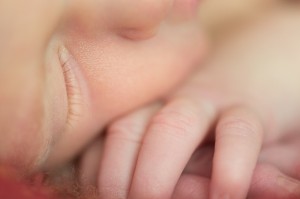 After we recollected ourselves, Debbie explained that we must get milk into Alora, and that because of the unique situation, she suggested moving to 24 hours of direct bottle feeding so we could be assured that Alora was taking in 2 ounces at every feeding. This was an extraordinarily rare recommendation. Debbie took Alora in her arms and proceeded to start her first bottle.
Ouch. Isn't that supposed to be the job of a mother?
That was at 5pm. We headed home, put Heather to bed to get some rest as Alora slept in her newfound milk coma. During the appointment, I had realized just how exhausted, both emotionally and physically, Heather had become. My instincts of loyalty and protection kicked in. While in desperate need of rest, she didn't need to think about alarms, or feeding times, or filling her glass of water; it was her sole job to rejuvenate her energy stores. I woke her briefly to pump, but stayed up myself trying to anticipate her needs, keep an eye on the time and (repeatedly) change diapers. With the significant uptake in milk, Alora was off to the races as it pertained to filling diapers. At one point, I changed 3 well-fed diapers in 10 minutes!
Heather and Alora are doing much better now. This morning Alora was up 2.5 ounces (which is great), and Heather is much more rested. I'm thrilled.
Simultaneously though, after my stressors and long day yesterday, now I'm on empty. I woke up with one of the most sour attitudes that I've had in a while, and it feels like I could cry at any moment. It hasn't entirely been ruled out that I'm not experiencing some kind of hormone shift as a father… Either way, its been helpful to write out my thoughts to purge my brain and to share with others what our story entails in this first week of Alora's life.
Thanks for reading along and letting me get that off my chest.
Perhaps next time, I'll share more of the highlights!
'Till next time,
-Cody